about Us
Architecture for life of the people
Alfieri Architecture is one of the most innovative architecture and integrated design practices in Italy. Over the past two decades the practice has pioneered a sustainable approach to architecture through a strikingly wide range of work, from urban masterplans, transportation infrastructure, civic and cultural buildings, offices and workplaces to private houses and product design.
Based in Catanzaro (Italy), the middle of Mediterranean sea, the practice was founded in 1996 by arch. Ivan Alfieri with the intention of offering design services in architecture field. Since 2009 arch. Rosario Fabio Alfieri, building surveyors Domenico Alfieri and Francesca Mancuso joined the Firm. From appointment to completion, the core design team is supported by numerous partners, from different disciplines, including geologists, engineers, landscape architects, graphic designers, interior designers, artists, project management and a construction review panel.
Alfieri Architecture is committed to architectural quality as a drive to support European society in terms of eco-innovation, culture and diversity.
Our approach is sensitive to location and culture, often combining the latest advances in building technology with techniques drawn from vernacular tradition; and we harness the skills, enthusiasm and knowledge of integrated design teams, clients and communities to create inspirational environments.
Ideas can flow more freely when architects, structural and environmental engineers work together creatively from the beginning of a project. Alongside the architects and engineers are the many specialist teams whose expertise underpins our approach. And to ensure consistency and personal service, the same core team sees a project through from beginning to end.
Our architecture is driven by a belief that the quality of our surroundings has a direct influence on the quality of lives of the people, whether at home, in the workplace, the cultural building or the public realm. Our research into sustainable environments has allowed us to bring our expertise to bear on a wide range of projects; and our post-occupancy research allows us to refine design solutions to ensure long-term flexibility.
The core team is the inside group of professional committed to carry on the daily work of the firm. They are all based in Catanzaro, where the headquarters of Alfieri Architecture is located.
Partners are members of our team that work inside or outside the headquarters. They can combine their knowledge, and learn from one another, to devise sustainable, fully integrated design solutions.
Domenico alfieri
Founder & Building Account Manager
Building Surveyor since 1958 experienced in Building Accounting for public and private works.
have a project you want to kick start? let's take it to the moon!
DESIGN PHILOSOPHY
We pursue a spatial research focusing on the city, the building and the influence of architecture on the lives of its inhabitants and users.
DESIGN PRINCIPLES
We guide our clients and stakeholders through the design process, using research, testing, evaluation, and a variety of communication methods.
HOW WE WORK
We divide the design process in phases from sketch to modeling. After the construction supervision phase is an important part of our work.
WHAT WE CAN OFFER
We deliver design services through a wide variety of different methods and products. Clear communication of design concepts is our keystone.
Terese Brännström
graphic designer
Bachelor of Arts in Media Design since 2013 she works as Graphic Designer and Illustrator.
Agnès Brugeron
Landscape Architect
Graduated in Gardens Landscapes Territory since 2005, she has experience on requalification of external spaces of cities and industries, parks, green roofs.
Giuliana De Fazio
Architect
Graduated in Architecture since 1984 and PHD in Architectural Design, she teaches City Regeneration and Interior Design. She design cities regeneration, buildings and interiors.
Ewelina Kruz
Landscape Architect and Photographer
Graduated in Landscape Architecture since 2014 with experience on designing external spaces, parks, gardens, squares, land estates, regeneration of degraded areas.
Graduated in electronic engineering since 1991. He has designed numerous technical and fire prevention systems for different building typologies.
Hasna Devos
Interior architect
Bachelor degree in Architecture and Urbanism since 1999, MBA since 2012, she has experience on execution drawings, applications for tenders, interior design.
Graduated in Architecture since 2008, He has experiences in urban design and territorial representation.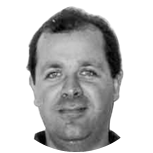 Graduated in Geological Sciences and Geologist since 2000. He conducted numerous geological studies and is Author of scientific essays on characterization of soils.
Graduated in Industrial Technologies Engineering since 1985. Expert in energy efficiency and renewable energy, electrical, fire prevention, mechanical fluid systems design.
VItaliano Marino
Certified professional
Graduated in Geographic information and Estimation in Building Sciences since 2007, he is working as Certified Professional on Health and Safety Coordination.